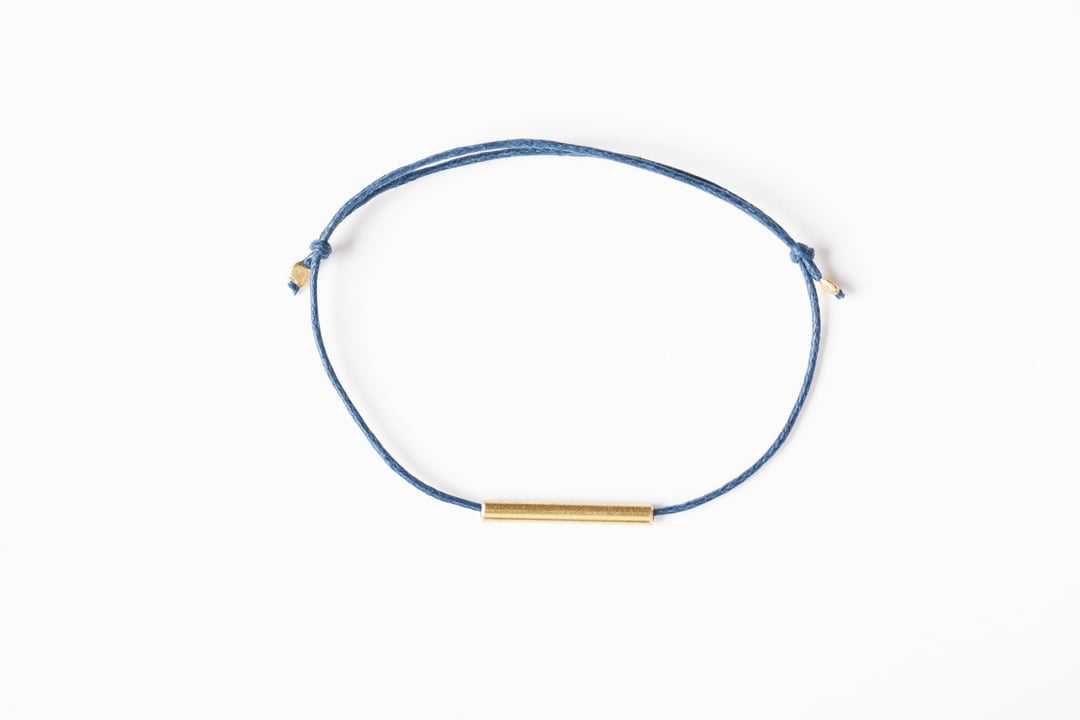 Brass Tube Bracelet
Brass tube bracelet with cotton cord
Minimal design - Jewellery
Approx. 2-2.5 cm tube length
Materials: brass tube, gold plated silver end beads,
cotton cord
Variation: Cotton cord in black, raspberry, olive, blue and grey
SIZE
Please send a note regarding small/medium/big hand (male/female) when you order
The ends and closure of the bracelet is adjustable and tightened after sliding in with the hand.
The beautiful cotton cord brass tube friendship bracelet can always be worn (even during shower/swim etc.) but as cotton is a natural material, the colour might change and the cord with not last forever (compared to polyester cord it is compostable) but the tube can be put on a new cord and the beads can be recycled.
As all Ninalu products are handmade, individual and we embrace small irregularities, some pieces might slightly differ from pictures. Of course the sizing of rings and bracelets is accurate but the length of tubes, circles etc might slightly differ. We see beauty in imperfection.
Everything is sent as registered post.
Designed & handmade with ❤ in Berlin
DELIVERY to
Germany 3.00 €
For more Fair Silver Sustainable Jewellery
Follow Ninalu:
http://ninalu.net
https://www.instagram.com/handmadeninalu/
https://www.facebook.com/HandmadeNinaluBerlin