All Ninalu products are handcrafted with care in Berlin.
J E W E L L E R Y
To reduce the impact jewellery production has on the planet & our species, Ninalu silver jewellery is made from recycled sterling silver 925 and all gold is fair 8k 333 Gold, RJC certified and from conflict & child labour free sources.
Care for silver jewellery
Here are a few tips to be able to enjoy your Ninalu jewellery piece for a long time - handmade from sustainable materials for eternity
Store the jewellery piece as airtight as possible in a dry environment (not in the bathroom), e.g. in a little closed box or pouch.
Sterling silver can tarnish with skin contact and oxidize exposed to air (get a little duller and darker), humid air will catalyze the process. That is a natural process and can easily be solved through polishing with a silver polishing cloth (with polishing paste where necessary). To avoid other chemical reactions and change in colour, please avoid contact with sweat, perfume, cosmetics, oils and creams. Contact to water can be avoided, but in case of tarnishing, you can simply polish it occasionally.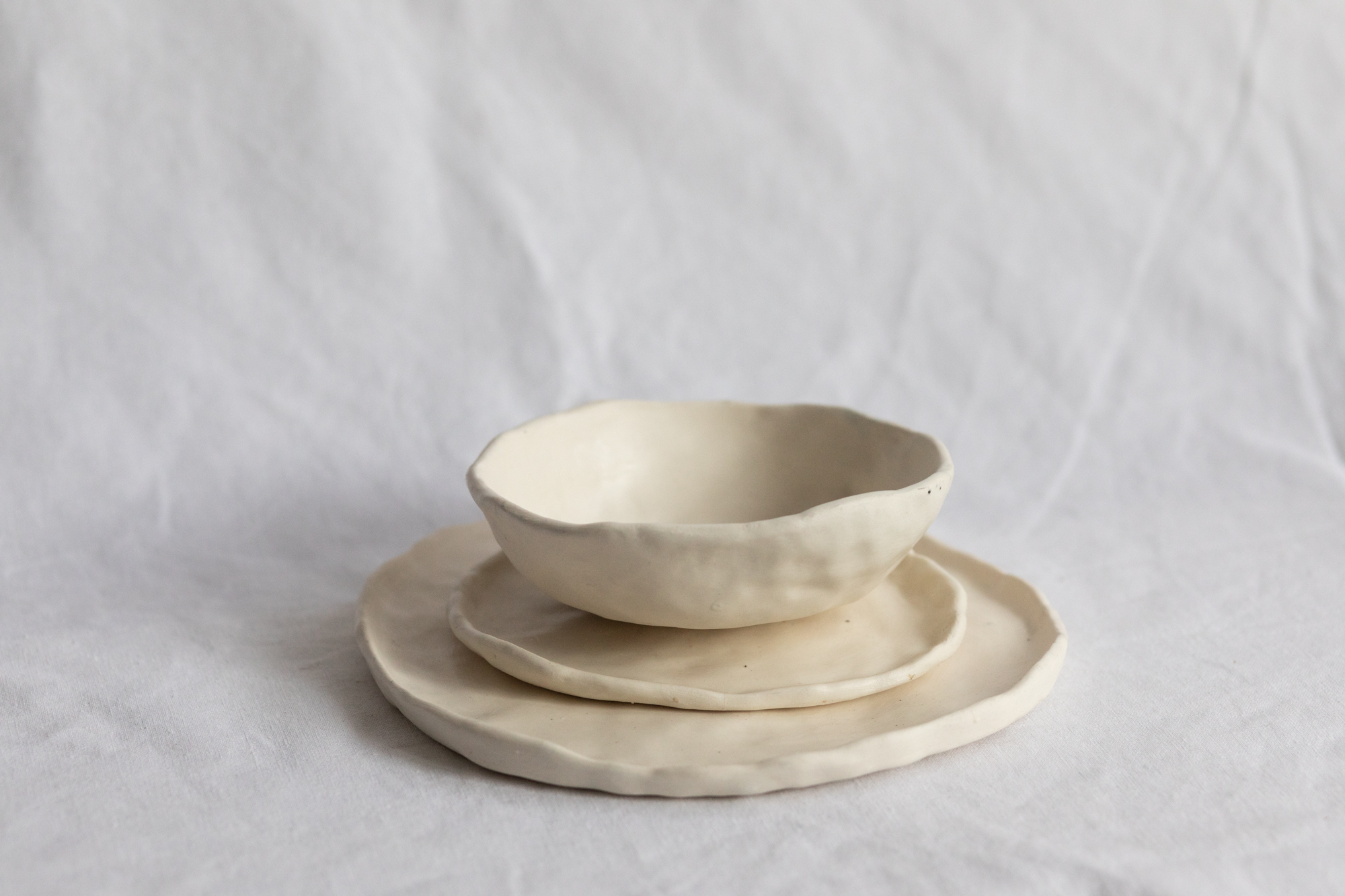 C E R A M I C S
All Ninalu ceramics are handmade stoneware pieces that are food safe and can be put in the dish washer.