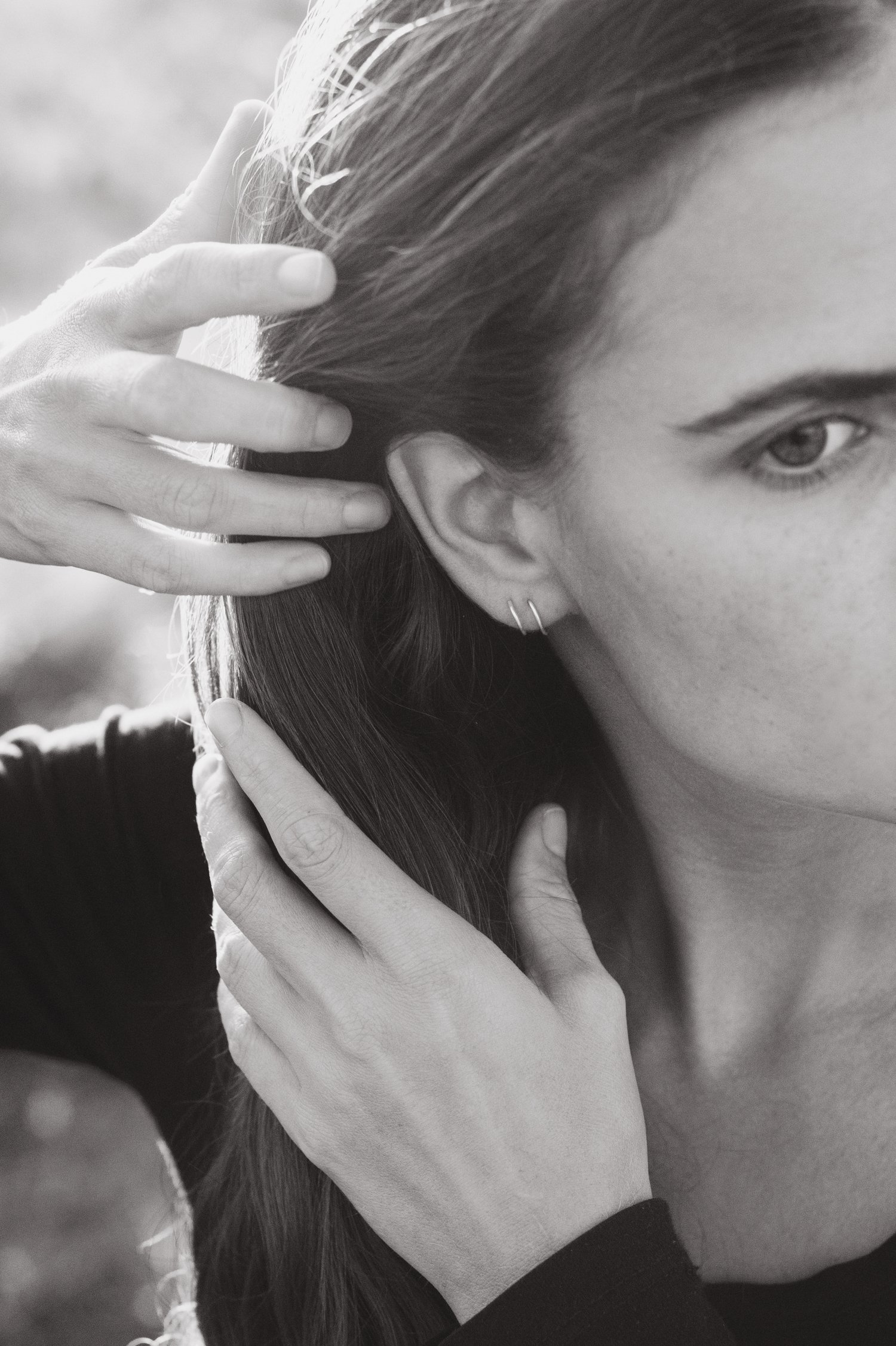 Open Spiral Fake Double Hoop Earring
The two circle spiral huggie for one ear hole is a fake double earring that you can easily slide in following the spiral shape. Super easy to pair with other jewellery. Beautiful design and no compromise in sustainability, eco silver jewellery handcrafted out of: 100 % RECYCLED STERLING SILVER
Approx. 8 mm inner circle diameter, 1mm wire
Materials: sterling silver 925
Double Hoop Twist Piercing
As you slide the spiral through the one ear hole, the two ends of the spiral end right at the earlobe and the earring appears as two circles sitting at the earlobe. A great way to avoid piercing a second hole and try out if you like the aesthetic of the two mini hoop creoles.
Nickel free!
As all Ninalu products are handmade, individual and we embrace small irregularities, some pieces might slightly differ from pictures. Of course the sizing of rings and bracelets is accurate but the length of tubes, circles etc. might slightly differ. We see beauty in imperfection.