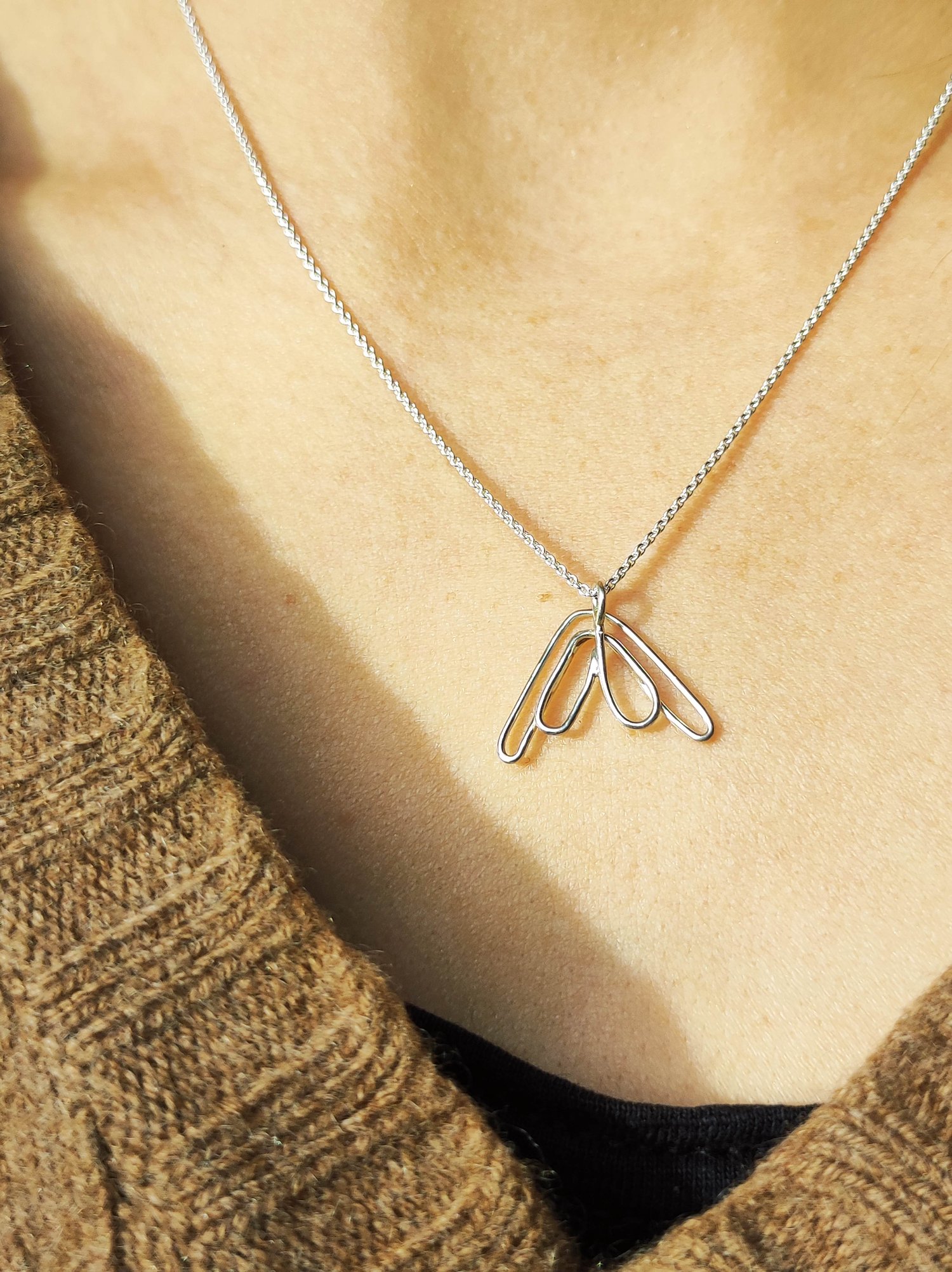 Silver Clitoris Wire Necklace
Silver Clitoris Necklace
This small clit pendant necklace made out of sterling silver comes with a silver chain and can be worn every day.
Female Anatomy, the individually handcrafted clit pendant as unique in its natural shape as each clitoris in this world, representing diversity in our own bodies.
The silver clitoris pendant showing the details with anatomical accuracy, adds a subtle statement to your outfit.
Ninalu's first piece in the feminism line, pendant comes on a sterling silver chain with a length of about 45cm.
The small pendant is approx. 12mm in height (incl. bail) and 8-10mm in width
Bigger pendant is about 12mm in width
Materials: fine sterling silver 925 wire pendant and chain
Nickel free!
Wear this anatomically correct clit necklace as a feminist statement jewellery piece, in female power and solidarity. It is still a small pendant and not too prominent - so it is even wearable in a professional setting and a great conversation starter about body positivity, empowerment and the right to pleasure!
Unfortunately many people still do not know how the clitoris actually looks like - let us change that!
No two pendants are the same and they do show some irregularities and imperfections.
In the pictures you can find a painting of the anatomics and one with the outline of a vulva as well.
As all Ninalu products are handmade, individual and we embrace small irregularities, some pieces might slightly differ from pictures. Of course the sizing of rings and bracelets is accurate but the length of tubes, circles etc. might slightly differ. We see beauty in imperfection.
Everything is sent as registered post.
Designed & handmade with ❤ in Berlin
DELIVERY to
Germany 3.00 €
For everywhere else, please email [email protected]
Follow Ninalu for more sustainable jewellery
made out of fair & recycled sterling silver
https://instagram.com/handmadeninalu
https://www.facebook.com/HandmadeNinaluBerlin
https://ninalu.net
https://www.etsy.com/shop/HandmadeNinalu