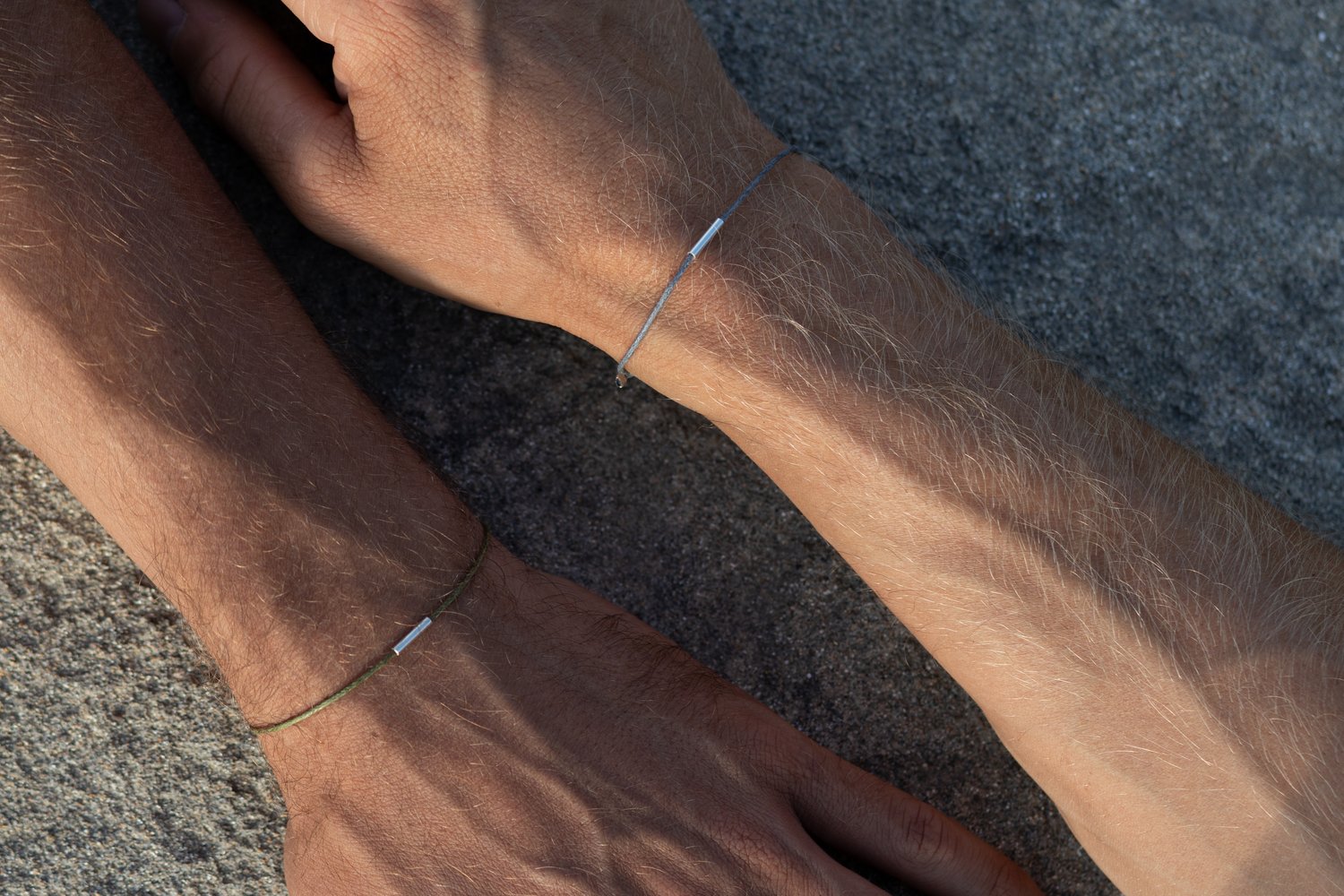 Silver Tube Bracelet
Silver tube bracelets with cotton cord
Minimal design - Jewellery
Approx. 1 cm tube length
Materials: sterling silver tube, silver end beads, cotton cord
Nickel free!
SIZE
Please send a note regarding small/medium/big hand (and whether male/female in S/M/L) when you order
Variation: Cotton cord in black, blue, red and olive green
As all Ninalu products are handmade, individual and we embrace small irregularities, some pieces might slightly differ from pictures. Of course the sizing of rings and bracelets is accurate but the length of tubes, circles etc might slightly differ. We see beauty in imperfection.
Everything is sent as registered post.
Designed & handmade with ❤ in Berlin
DELIVERY to
Germany 3.00 €
For everywhere else, please email handmadeninalu@gmail.com
Follow Ninalu for more sustainable jewellery
made out of fair & recycled sterling silver
https://instagram.com/handmadeninalu
https://www.facebook.com/HandmadeNinaluBerlin
https://ninalu.net
https://www.etsy.com/shop/HandmadeNinalu